GLOBALVIA JONS
Ireland's industry leading Motorway Maintenance Contractor
Ireland's expanding motorway network connects the cities, towns, and villages across the country.
These efficient high-speed roads need constant care and attention to perform optimally and keep road users safe, Globalvia Jons takes great pride in providing these specialist services.
Our current undertaking in the Motorway Maintenance and Renewals Contract (MMaRC) Network A Generation 2 commenced in October 2019 and covers the Greater Dublin Area.
Globalvia holds a strong presence in the maintenance & renewals of Irish transport infrastructure since 2007 on the M50 PPP Scheme, 2010 on the N6 PPP Scheme, and on the MMaRC Network since 2013.
Globalvia Jons is a partnership between transport infrastructure world leaders Globalvia, and one of Irelands top civil engineering contractors, Jons Civil Engineering Company.

Globalvia is a Spanish based consortium with headquarters in Madrid. It is a worldwide infrastructure concession management leader, specialising in highways and railways, and currently manages 27 projects in 8 different countries including the USA. Globalvia also has shareholdings in M50 Concession Limited and the N6 PPP Scheme in Ireland.

Jons Civil Engineering has over 40 years' experience in the delivery of infrastructure projects in Ireland, specialising in complex Civil Engineering projects including the Northern Cross Route (M50 J6), N2 Finglas to Ashbourne Road Scheme and the N4 Lucan Bypass Upgrade Scheme, 2007.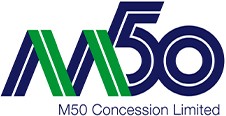 M50 Concession Ltd is responsible for the Operations & Maintenance of the M50 PPP Scheme, which extends 31 Km stretching from south of Junction 3 (M1 Interchange) to Junction 14 (Sandyford).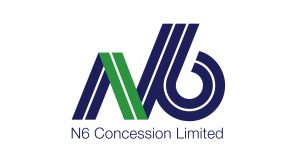 N6 Operations Ltd is responsible for the Operation and Maintenance of the N6 Galway to East Ballinasloe PPP Scheme, which extends 53 Km stretching from the Galway City side of Junction 19 (Oranmore) to just west of Junction 14 (Ballinasloe East).
ISO 50001:2018 - Energy
ISO 50001: 2018 demonstrates our organisations ability to follow a systematic approach in achieving continual improvement of energy performance

ISO 14001:2015 - Enviroment
ISO 14001:2015 helps us achieve the intended outcomes of the environmental management system, which provides value for the environment, the organization itself and interested parties.

ISO 9001:2015 - Quality
ISO 9001:2015 demonstrates our ability to consistently provide products and services that meet customer and regulatory requirements.

ISO 45001:2018 - Health & Safety
ISO 45001: 2018 accredits our organization for providing a safe and healthy workplace and proactively improving its OH&S performance.